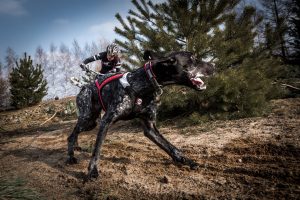 We have now opened up the registration for our long anticipated Mushing Camp with Igor Tracz (Scooter & MTB) for all who is interested.  More info about the camp can be found at the link >> Mushing Camp with Igor Tracz

To register
1. Pay in 3 600SEK to IBAN SE74 9500 0099 6026 0748 1385, BIC-code NDEASESS . Mark the payment with IGORTRACZ + Your name.  For swedish participan payment to Plusgiro 74 81 38 – 5.
2. Fill out the entryform below and attach a receipt of the payment.
Please note that your registrationis only valid if both payment and the entry form are completed at the same time. The registration is binding, which means that refund is only possibly if you can show a medical certificate / veterinary certificate su.
By law, however, you always have 14 days' right of cancellation on distance contracts. This means that the full amount will be refunded and your place will be given to someone else if you wish to cancel during this period. Contact us at drag@karlskogabhk.se if you wish to do so
Eventet är inställt på grund av få anmälda